Welcome to Perfect Teeth!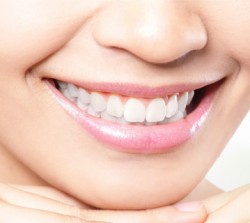 Perfect Teeth (PT) is one of Lahore's  premier dental spas. The first branch opened 1999 in London. It is with great pride that we are opening a new branch in Lahore. We aim to bring international standards in dental care and rigorous cross infection protocols unrivaled in Lahore. PT Lahore. Under the leadership of Dr Khalil – founder of Perfect Teeth, BDS Manchester U.K, certified provider of Invisalign, Inman Aligner, Lumineers, Enlighten Smiles and Smiles Studio Whitening Systems – PT Lahore will offer you a team of specialist dentists as well as strictly vetted senior dentists supported by a team of highly trained dental assistants and hygienists.
PT Lahore will provide a relaxing, stress-free environment where the highest quality in dental care and education is provided to you and your family. Our philosophy focuses on preventive and evidence based dentistry. That means providing you with a healthy mouth, less need for dental treatment and your perfect smile.
Why Choose Us
PT Ethos
At Perfect Teeth our motto is to pursue excellence in everything.  We believe in providing quality treatment in relaxed and comfortable surroundings. At Perfect Teeth you will not be disappointed with the level of care and sensitivity you will receive from our staff, dentists and therapists. All our record keeping systems are fully computerised and contemporaneous and conform to U.K standards of clinical excellence and data protection.  That means all out entries are time locked and can not be edited.  All our fees structures are fully transparent and available online on our website as well as in printed format at the practice. All written treatment plans are available to to be emailed to patients as well as x-rays at the patients request
Dr Khalil personallyaudits the treatment plans of patients to ensure that the highest standards of diagnosis, treatment planning, consent and care are achieved at each stage.
Team PT
All our staff undergoes rigorous in house induction, training, and continuous appraisals and encouragement to be better in every way. You will find our nurses are pushed up the career ladder to  realise their inner potential. PT's approved dentists are employed after going through a considered vetting process personally overseen by the practice principal Dr Khalil.
PT Experience
PT policies gravitate around the needs and experience of each individual patient.  We realise that your face and smile are very precious to you and for some it can be an awkward topic to discuss. We understand that in many cases, it will have been many years since you visited the dentist and some might even be afraid of not knowing what to expect from your visit. Starting from the premise that each patients' needs are unique, we go the extra mile to ensure we understand the needs of each patient individually and then devise their care plan according to these needs to ensure excellence in clinical outcomes and the PT experience of our patients.
PT Compliance
PT London has satisfied all its Care Quality Commission inspections.The practice manager overseas and maintains all our practice policies and audits and reports back regularly to Dr Khalil who takes a hands on approach at PT to ensure his expectations of excellence in everything is implemented from the ground up.  These same internaional standards of excellence are rigorously maintained in our new Lahore branch.  Our compliance and standards and Dr Khalil's zero tolerance towards bad practice are the basis upon which all the rest of our operations and excellence in dental care maintained.
This novel approach in Lahore sets us head and shoulders  apart from most other dental clinics in Lahore.
Success Stories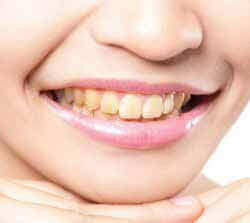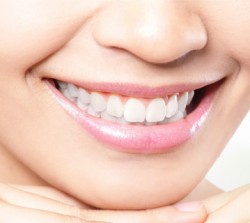 Five crowns within 48 hours with Salma Kingston
Crowns are needed when a tooth has a significant amount of structural damage and a normal filling would not be adequate.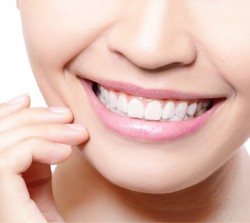 Deep Teeth Whitening – Linda Mayers
This is the term used when combining one or more dental treatments to enhance the appearance of your smile.
Treatment stages:
In-chair teeth whitening generally involves the application of a whitening.
Take-home teeth whitening requires a set of custom made trays to fit your teeth.
Factors such as smoking, poor oral hygiene and diet can affect the longevity of the results.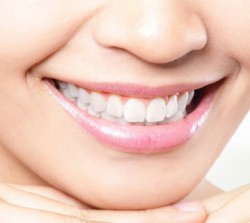 Five crowns within 48 hours with Salma Kingston
Crowns are needed when a tooth has a significant amount of structural damage and a normal filling would not be adequate.
Treatment stages:
Heavily filled teeth that have broken or that are likely to break in the near future.
Teeth with old amalgam fillings often crack around the filling causing pain when chewing.
Our Happy Clients
I have been attending Perfect Teeth Dental Practice for over 25 years. Fantastic people, very helpful and always try to accommodate.
I am a nervous patient and have always hated the dentist. When I moved to this dental practice recently, I can honestly say I now love the dentist. They make me feel so comfortable and the staff are so lovely and funny. p.s. Every procedure is pain free.
I really enjoy my visit to Perfect Teeth in Arnos Grove the staff are lovely and make you welcome. Treatment is good and very professional.